Share this post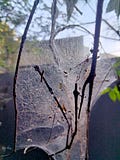 Rambling via MoonOfAlabama, a friend and Ray McGovern to run a Freedom of Navigation Patrol past the Aluetians
yesxorno.substack.com
1
Share this post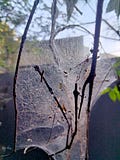 Rambling via MoonOfAlabama, a friend and Ray McGovern to run a Freedom of Navigation Patrol past the Aluetians
yesxorno.substack.com
Rambling via MoonOfAlabama, a friend and Ray McGovern to run a Freedom of Navigation Patrol past the Aluetians
And a bit of text on the Gonzalo Lira situation.
Correction: When discussion the political nature of the articles about corruption of the Biden family and those about the lodging of charges against Trump I said "Biden family's legal team are notified .." and meant "Trump's legal team". The point is that the direction of the political campaign is unclear, one way or t'other.
Published: 2023-08-08
Sources
Election 2024 - Two Legal Cases And One Winner, b., MoonOfAlabama, 2023-08-03
Russia, Donbass and the Reality of the Conflict in Ukraine, Dan Kovalik, Natalyie's Place: Understanding Russia, 2023-08-07
Alleged Plot To Kill Zelensky / What Ukraine Air Defense? w/Ray McGoverm fmr CIA, Napolitano interviews McGovern, Judging Freedom, 2023-08-07
Gonzalo Lira
In Mr. Lira's three videos posted apparently on 2023-07-31 he outlines the charges against him and his torture while held on remand in Ukraine.
Excuse me for a gripe, but its 2023-08-09 02:00 AEST currently, and how does 'Premiered 31st July' and 7 days ago equate? Am I missing something Youtube?
From what I can see there is no further news of his status than from another person publishing at Substack. Well done him.
The story Lira relates of his torture (30 hours of beating and a threat to blind him in one eye) is believable. He fingers the Ukrainian SBU using the prison population to intimidate him, while paying off the night check guards with cigarettes or whatever the local "currency" is.
He states that the reason for his attempt to flee to Hungary is that when convicted, as he expects to be, and sentenced to 5 to 8 years in a Ukrainian prison labour camp, he also expects to die there. Given the level of corruption and use of torture to extort the USD $70 000 that he claims, this also seems a reasonable conclusion.
He did mention that he received assistance from the Chilean government and some (3) fairly ineffectual visits from the US State Department. If true (and why would Lira lie about this?) then the State Dept media lackey is being fed the level of information which one would expect for the case, namely none.
What you have here is a US/Chilean dual citizen fleeing for his life from the corrupt brutality of the regime led by the darling of the west, Zelensky. I'm not blaming him for this, he's got no more control over it than Lira does. My finger is pointed at the US State Department and Biden himself who proudly announced that US funding support to the tune of some billions would not be provided unless the then special prosecutor who was investigating corruption was removed from office. Sleepy Joe proudly announced that this was done in the few hours before he boarded his plane. Thereafter follows the Hunter/Burisma corruption and now this, a US citizen being tortured for 70 grand and running for his life, if one believes Lira. I can see why he may wish to embellish the story somewhat for media attention, but he gave quite some specifics and the narrative is all too believable.
This is the shit which the US State Department (aka the CIA) gets up to and the political class profit from; subverting governments, grift and torture.
Yet another day in the empire.
Scott Ritter's Opinion
By way of balance, Scott Ritter, believes it very likely that Lira is an SBU asset. He cites Lira's connections with those who are critical of Ukrainian policy as a very useful social graph mapping for the SBU. He also cites that Lira was arrested by the SBU and then released with all of his electronics, which allowed him to continue.
Obviously, living under Ukrainian controlled Kharkiv, Lira would have been completely surveilled by the SBU.
To support this argument, then given that Ukraine is fighting a war on the US's behalf against Russia, why has the US done almost nothing to assist Lira? Because the US is doing what the SBU want, not getting involved.
Whatever is the situation with Lira and SBU/CIA/MI-6 etc. it is the case that the US is doing SFA to assist a national who has been incarcerated for political speech.
Sources
Gonzalo Lira's Battle for Truth has Lead to His Imprisonment, The Schulz Report, 2023-08-05
Lira's video's: I'm About To Cross The Border 1/3, Gonzalo Lira, Gonzalo Lira - Again, 2023-07-31
2/3
3/3
Lira's Twitter post
https://twitter.com/GonzaloLira1968/status/1686140558803140608